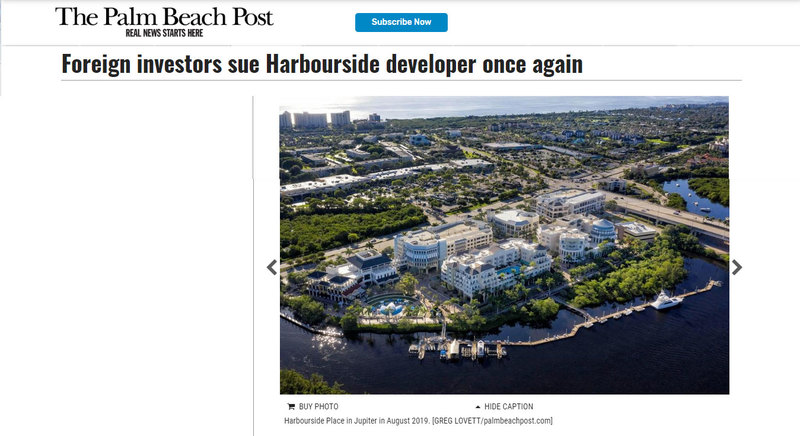 Chinese nationals say they committed their money to an investment fund run by Mastroianni without knowing about a kickback scheme.
Harbourside Place developer Nick Mastroianni II has once again been sued over his investment dealings, this time by a woman Mastroianni's lawyer has called a publicity hound with a record of making questionable claims.
The woman's lawsuit says nine Chinese citizens poured $500,000 apiece into investment funds controlled by Mastroianni without knowing they were steered his way through a secretive kickback agreement.
Source: https://www.palmbeachpost.com/news/20200807/foreign-investors-sue-harbourside-developer-once-again
Read more by clicking below image