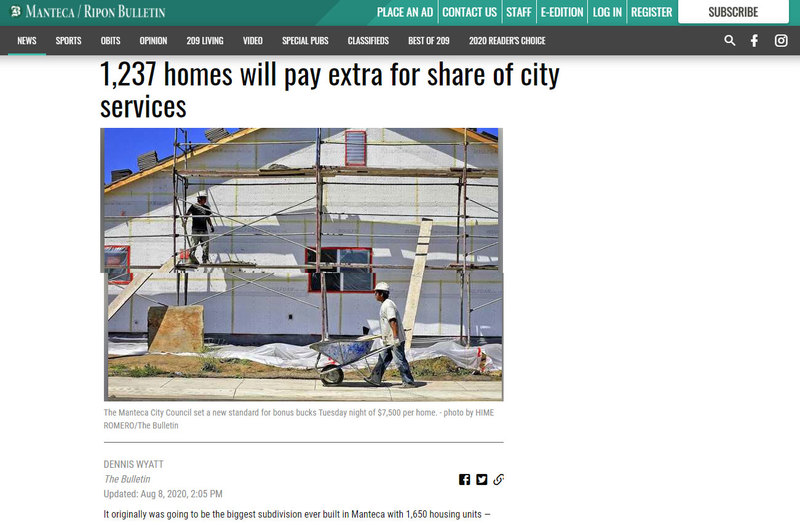 The Manteca City Council set a new standard for bonus bucks Tuesday night of $7,500 per home.
It originally was going to be the biggest subdivision ever built in Manteca with 1,650 housing units — including apartments and townhouses — at the western end of Woodward Avenue across from the gated Oakwood Shores neighborhood.
It was also once viewed as a way for as many as 47 investors, their spouses, and children not yet 21 years of age to gain visas for permanent United States residency by creating construction jobs through the EB-5 Visa program.
Read more by clicking below image