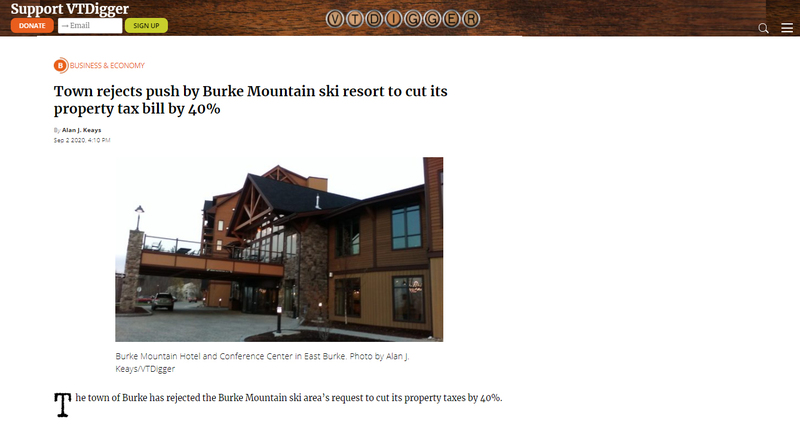 Burke Mountain Hotel and Conference Center in East Burke.
The town of Burke has rejected the Burke Mountain ski area's request to cut its property taxes by 40%.
The town's Board of Civil Authority upheld the town assessor's $18.7 million valuations for the financially struggling Northeast Kingdom ski area, which includes the 116-room Burke Hotel and Conference Center that opened in 2016.
Source: https://vtdigger.org/2020/09/02/town-rejects-push-by-burke-mountain-ski-resort-to-cut-its-property-tax-bill-by-40/
Read more by clicking below image