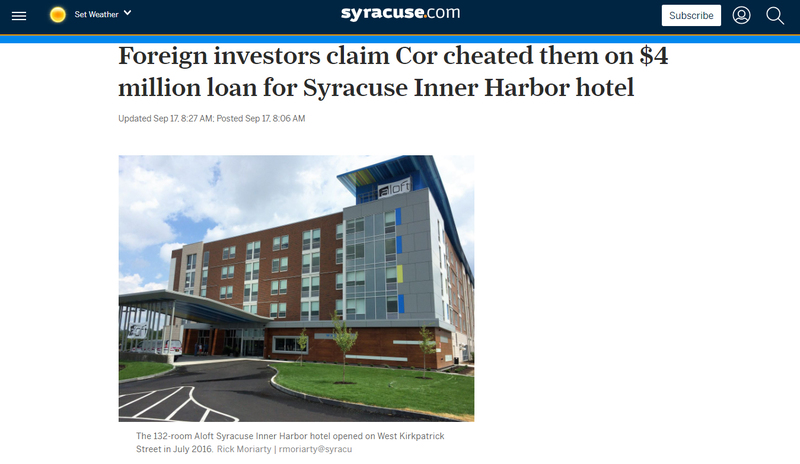 The 132-room Aloft Syracuse Inner Harbor hotel opened on West Kirkpatrick Street in July 2016.
A company representing foreign investors has filed a lawsuit claiming the partners of Cor Development Co. cheated them out of $4 million loaned by the investors for the construction of the Aloft hotel in Syracuse's Inner Harbor.
The Aloft Syracuse Inner Harbor, which opened in July 2016, was the first project in Cor's planned $350 million development of formerly state-owned land around the harbor.
Source: https://www.syracuse.com/news/2020/09/foreign-investors-claim-cor-cheated-them-on-4-million-loan-for-syracuse-inner-harbor-hotel.html
Read more by clicking below image