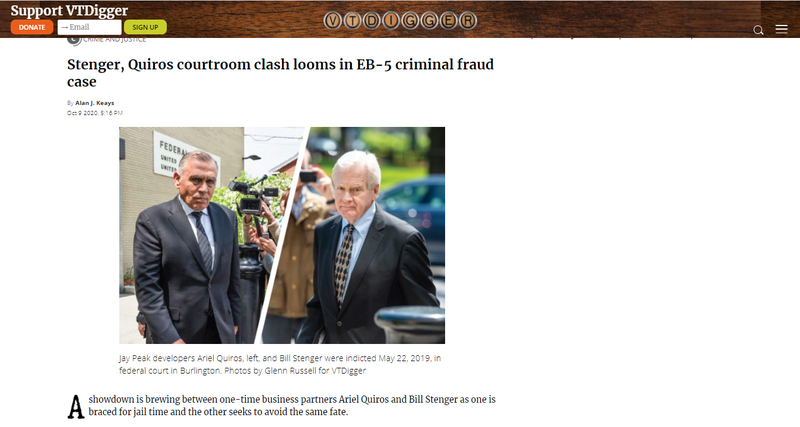 Jay Peak developers Ariel Quiros left, and Bill Stenger was indicted on May 22, 2019, in federal court in Burlington.
A showdown is brewing between one-time business partners Ariel Quiros and Bill Stenger as one is braced for jail time and the other seeks to avoid the same fate.
Stenger is leveling blame for the largest criminal fraud case in the state's history at Miami businessman Quiros and another former partner, William Kelly. All three are under a federal indictment.
Source: https://vtdigger.org/2020/10/09/stenger-quiros-courtroom-clash-looms-in-eb-5-criminal-fraud-case/