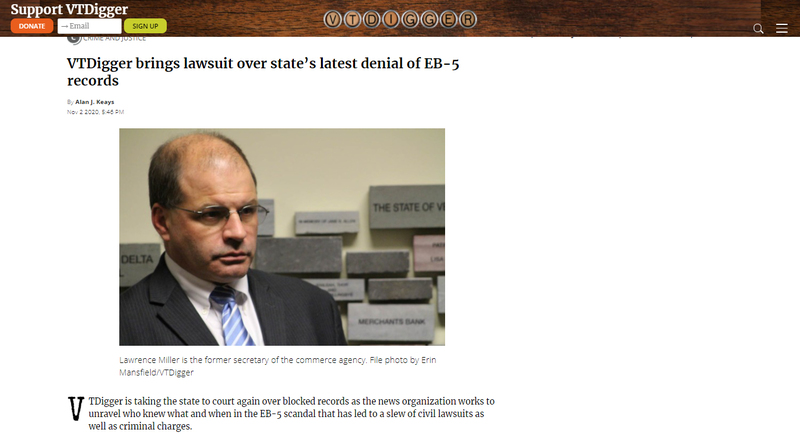 Lawrence Miller is the former secretary of the commerce agency.
VTDigger is taking the state to court again over blocked records as the news organization works to unravel who knew what and when in the EB-5 scandal that has led to a slew of civil lawsuits as well as criminal charges.
This time VTDigger is seeking state documents and communications to find out why the state allowed the now-criminally indicted Jay Peak developers to keep signing up investors in their projects in the face of several allegations of fraud.
Source: https://vtdigger.org/2020/11/02/vtdigger-brings-lawsuit-over-states-latest-denial-of-eb-5-records/
Read more by clicking below image