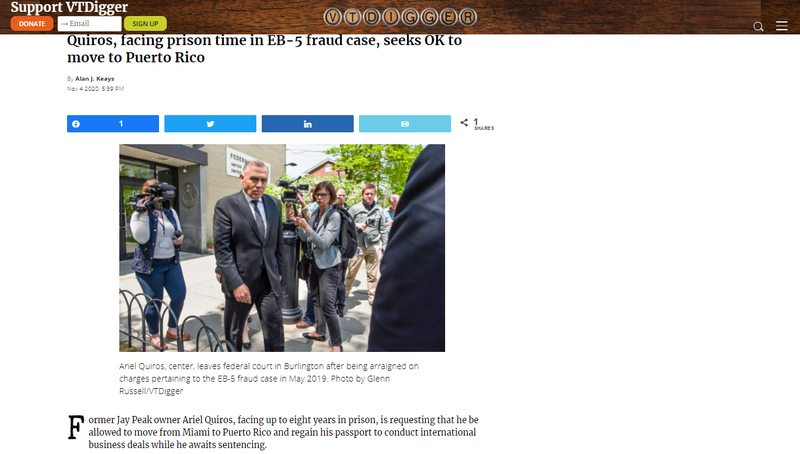 Ariel Quiros, center, leaves federal court in Burlington after being arraigned on charges pertaining to the EB-5 fraud case in May 2019.
Former Jay Peak owner Ariel Quiros, facing up to eight years in prison, is requesting that he be allowed to move from Miami to Puerto Rico and regain his passport to conduct international business deals while he awaits sentencing.
Quiros pleaded guilty in August to federal criminal charges for his role in a scheme to bilk EB-5 foreign investors who had put millions of dollars into a failed project to build a biomedical research facility, known as AnC Bio Vermont, in Newport.
Source: https://vtdigger.org/2020/11/04/quiros-facing-prison-time-in-eb-5-fraud-case-seeks-ok-to-move-to-puerto-rico/
Read more by clicking below image