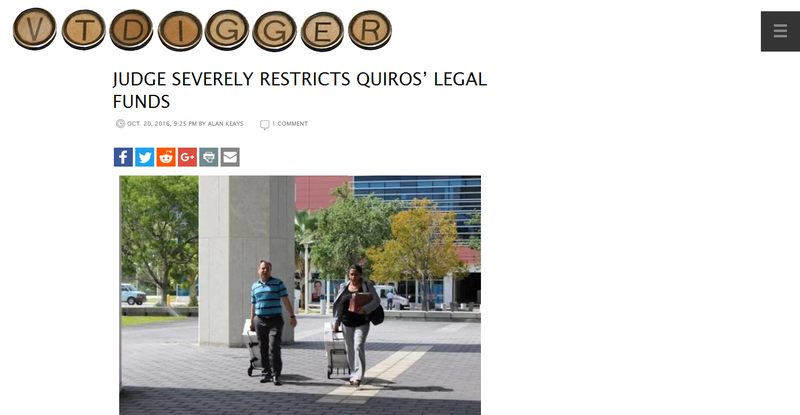 Members of the SEC litigation team bring documents to the U.S. Federal Court South Florida District.
A federal judge will allow Ariel Quiros to use a small fraction of the proceeds from a New York City condo to pay his mounting legal bills. The amount is nowhere near what the Miami businessman was seeking to defend himself against allegations of investor fraud.
Judge Darrin P. Gayles ruled Thursday at the end of a nearly hourlong hearing in U.S. District Court in South Florida that he will permit Quiros to use of $80,000 for his legal bills from the proceeds of a mortgaged luxury condo in Manhattan.
Quiros, who owned the Jay Peak and Burke Mountain resorts, had been seeking approval for up to $1.5 million for legal expenses that he racked up in his defense. In April, federal and state regulators accused him and business partner,William Stenger of Newport, of the largest fraud scheme in the Vermont's history.
"There is a lot for the court to untangle," Gayles said near the start of the hearing Thursday as he listened to arguments from attorneys for Quiros as well as the U.S. Securities and Exchange Commission, which filed the federal civil fraud action.
Source: https://vtdigger.org/2016/10/20/judge-severely-restricts-quiros-legal-funds/
Read more by clicking below image