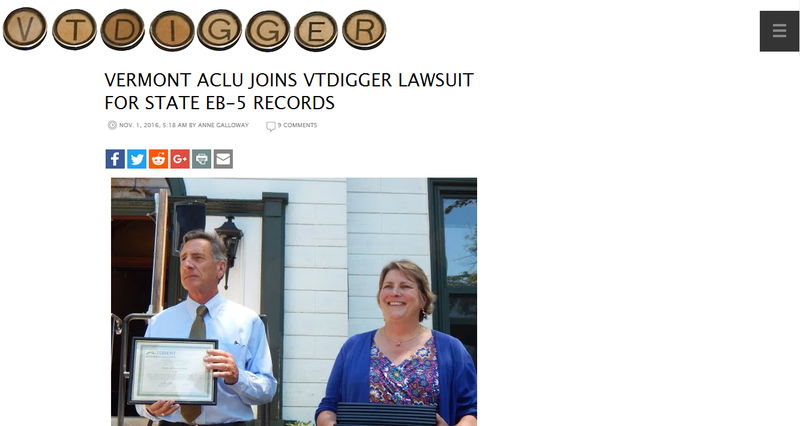 Gov. Peter Shumlin and Pat Moulton, who was then secretary of commerce and community development, at an event in Brattleboro in July.
The Vermont chapter of the American Civil Liberties Union has joined the VTDigger lawsuit to obtain records regarding oversight of the state's EB-5 immigrant investor program.
Tim Cornell of the Boston firm Cornell Dolan is lead counsel for the case on behalf of VTDigger and its parent organization, the Vermont Journalism Trust. Cornell focuses on First Amendment, False Claims Act and securities cases. He is a former Rutland Herald reporter and former attorney with the Securities and Exchange Commission.
"When I was a reporter during the (Madeleine) Kunin administration, government was far more open and responsive to public records requests," Cornell said. "We hope this suit can start to restore that openness."
Lia Ernst, an attorney with the Vermont ACLU, will serve as co-counsel. She has clerked for the U.S. Court of Appeals for the 1st Circuit and the U.S. District Court for the Eastern District of Michigan.
Source: https://vtdigger.org/2016/11/01/quiros-wants-eb-5-class-action-lawsuit-dismissed/
Read more by clicking below image