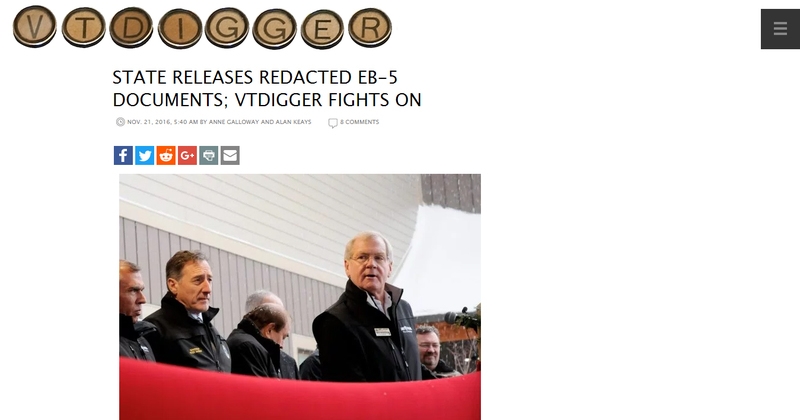 Bill Stenger, Ariel Quiros and Peter Shumlin at a ribbon cutting.
The state of Vermont has released heavily redacted records to VTDigger in response to a request for documents related to the status of the Vermont EB-5 Regional Center and state oversight of EB-5 projects in the Northeast Kingdom that regulators say is part of a "Ponzi-like" scheme.
The documents that are not redacted shed little new light into questions raised by the U.S. Citizenship and Immigration Service about Vermont's EB-5 program and the role state officials played in overseeing the $400 million-plus developments in Newport, Jay and Burke.
In April, the Securities and Exchange Commission charged the developers of the projects with misusing $200 million in immigrant investor funds. It is the largest alleged fraud case ever in Vermont and in the history of the national EB-5 program.
Source: http://http://vtdigger.org/2016/11/21/state-releases-redacted-eb-5-documents-vtdigger-fights/
Read more by clicking below image