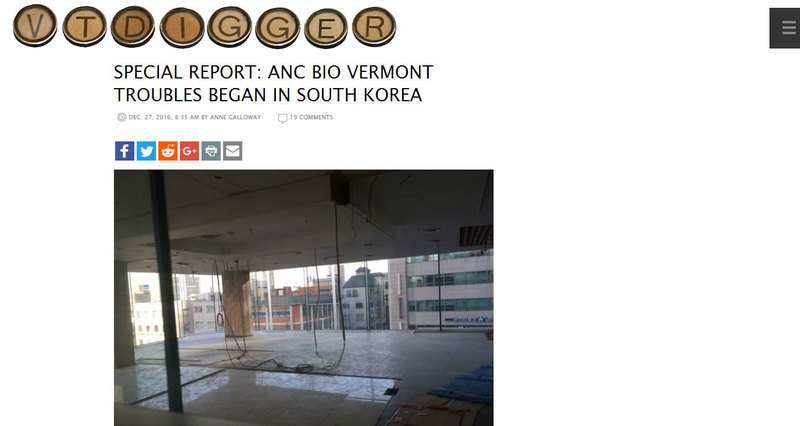 The AnC Bio Inc. offices in Seoul.
SEOUL — The scene is of a workday interrupted. An empty coffee cup sits on a desk with papers, power cords and cables strewn about. An executive-style chair idles at a desk. Aside from a pile of boxes stacked in the hallway, there is no other sign of life at the former administrative headquarters of AnC Bio Inc., located on a floor of the glass and steel H&S Tower.
A security guard said neither AnC Bio nor a subsidiary company on the fifth floor has received mail at H&S Tower in two and a half years. If you call the phone number listed on the AnC Bio Inc. website, a real estate firm picks up. The space is for rent.
AnC Bio Inc., now at the center of two fraud probes in South Korea and state and federal regulatory action in the United States, is essentially defunct.
Source: https://vtdigger.org/2016/12/27/anc-bio-vermont-troubles-began-south-korea/
Read more by clicking below image