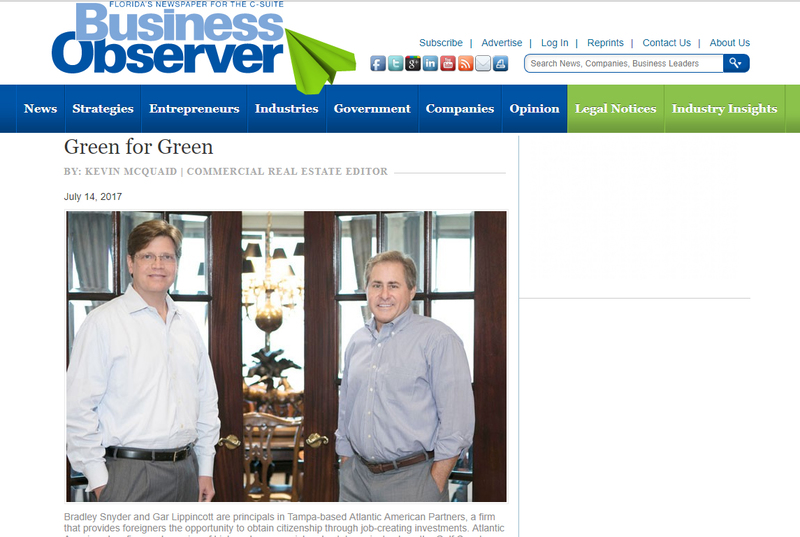 Bradley Snyder and Gar Lippincott are principals in Tampa-based Atlantic American Partners, a firm that provides foreigners the opportunity to obtain citizenship through job-creating investments. Atlantic American has financed a series of high-end commercial real estate projects along the Gulf Coast.
Gar Lippincott can't decide whether his Atlantic American Partners is in the immigration business or the commercial real estate finance business.
The confusion is understandable: Atlantic American operates in both camps, using foreign EB-5 investment capital to fund development of high-profile projects throughout the region.
Source: http://www.businessobserverfl.com/section/detail/green-for-green/