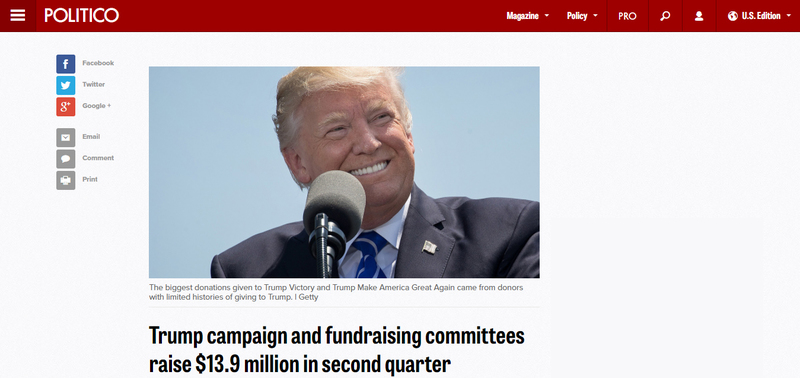 The biggest donations given to Trump Victory and Trump Make America Great Again came from donors with limited histories of giving to Trump.
Donald Trump's campaign operation raised nearly $14 million between the start of April and the end of June of this year, drawing in significant funds from several donors without histories of giving large amounts to federal campaigns, according to Federal Election Commission records.
The $13.9 million total was brought in by the Trump campaign and two joint fundraising committees set up to help raise money for Trump and the Republican National Committee.
Trump's campaign reported spending $4.37 million during the quarter. At least $221,363 was at Trump businesses, including rent paid to Trump Tower and lodging at the Trump International Hotel.
Source: http://www.politico.com/story/2017/07/15/trump-fundraising-committee-fec-records-240591