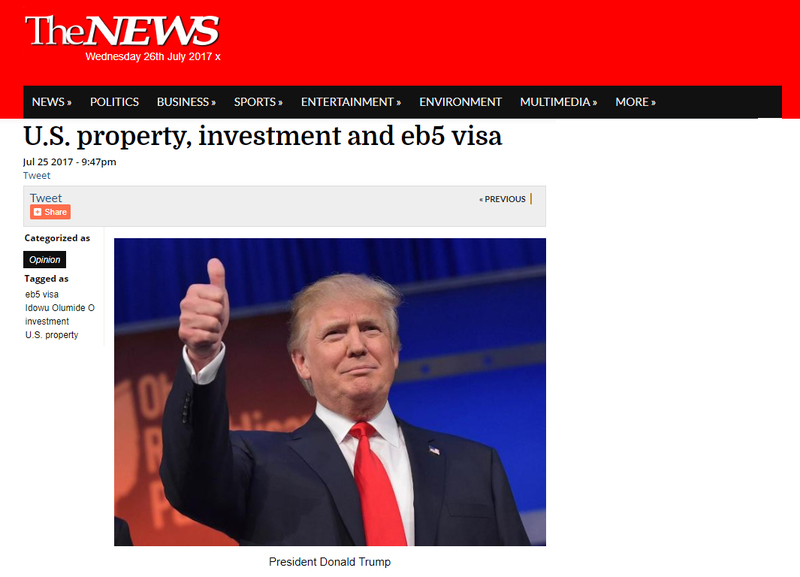 With news agog both the print and social media last week of an American who duped some Nigerians on the pretext of assisting them to acquire the EB-5 visa, I compelled myself to articulate this piece so as to better educate Nigerians on the EB-5 visa and its processes so readers can be better aware and not fall victim to fraudsters and chancers.
The American national, Marco Antonio Ramirez defrauded a Nigerian to the tune of $545,000 under the pretense that the money would be used to invest in the United States to facilitate the Green Card. He has been recently granted bail of $250,000 but the case is still in court.
As a professional with many years of experience in assisting clients secure investments in the United States and obtain their valid EB-5 visas, I can confirm that the visa is authentic and can definitely be obtained by Nigerians who meet the stipulated provisions.
However, we cannot out that criminals and opportunists will attempt to take advantage of the Nigerians who are not educated in the process and this is why I am writing this article so as to expose Nigerians to the rules and regulations and as such ensuring that people don't get swindled.
Source: http://thenewsnigeria.com.ng/2017/07/u-s-property-investment-and-eb5-visa/
Read more by clicking below image