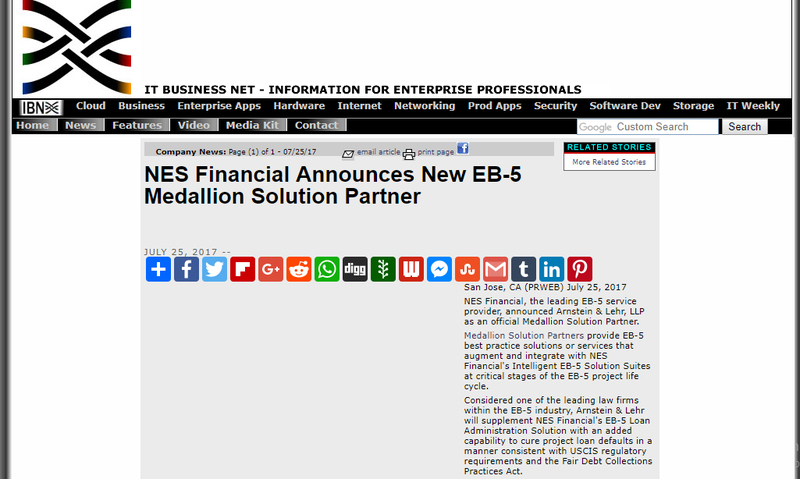 NES Financial, the leading EB-5 service provider, announced Arnstein & Lehr, LLP as an official Medallion Solution Partner.
Medallion Solution Partners provide EB-5 best practice solutions or services that augment and integrate with NES Financial's Intelligent EB-5 Solution Suites at critical stages of the EB-5 project life cycle.
Considered one of the leading law firms within the EB-5 industry, Arnstein & Lehr will supplement NES Financial's EB-5 Loan Administration Solution with an added capability to cure project loan defaults in a manner consistent with USCISregulatory requirements and the Fair Debt Collections Practices Act.
EB-5 loans are inherently complex, involving stakeholders that range from investors to issuers to developers. Loan enforcement for an EB-5 investment requires specialized professionals with proficiency across legal, finance, and accounting fields. The loan enforcement capability enhances NES Financial's Loan Administration Solution, which is designed to handle the complexity and unique requirements of EB-5 funded loans efficiently and at scale.
Source: http://www.itbusinessnet.com/article/NES-Financial-Announces-New-EB-5-Medallion-Solution-Partner-5063071
Read more by clicking below image