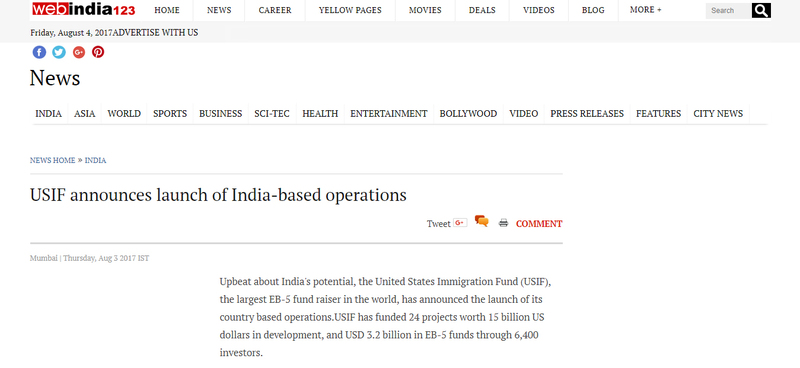 Upbeat about India's potential, the United States Immigration Fund (USIF), the largest EB-5 fund raiser in the world, has announced the launch of its country based operations. USIF has funded 24 projects worth 15 billion US dollars in development, and USD 3.2 billion in EB-5 funds through 6,400 investors.
It believes that India will be a significant country for EB-5 investors, given the overall demographics of 1.3 billion people, with a large middle and upper-class who are highly educated and sophisticated.
The USIF provides opportunities for foreign investors and their families to obtain permanent US residency through the EB-5 Visa programme.
India, which has a very similar demographic makeup as China, represents one of the largest countries applying through channels of the United States Immigration.
Source: https://news.webindia123.com/news/articles/india/20170803/3161632.html
Read more by clicking below image