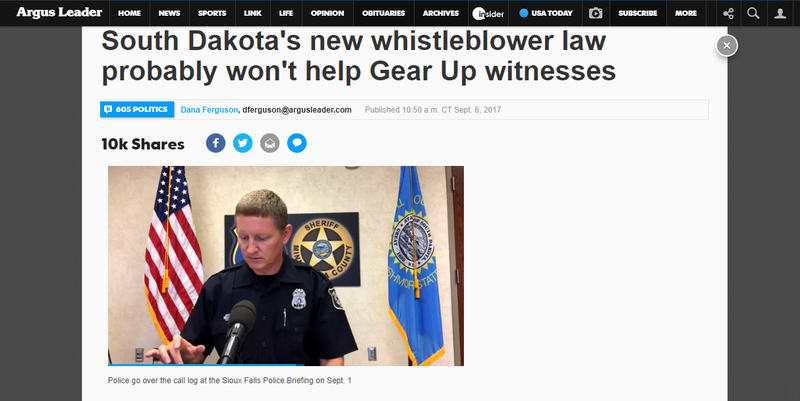 Police go over the call log at the Sioux Falls Police Briefing on Sept. 1
South Dakota's new whistleblower law, on the books since July, was an effort by lawmakers to protect public employees who come forward with concerns like those that led up to the state's recent EB-5 and Gear Up scandals.
But it likely won't help people called to testify on those specific cases.
Former Rep. Don Haggar, R-Sioux Falls, who wrote the whistleblower legislation, said he never meant for the law to work for former state employees.
"You simply can't have anything retroactive. That just doesn't work," Haggar, who is now state director for Americans for Prosperity, said Tuesday. "I don't know if that would be a dangerous thing."
Source: http://www.argusleader.com/story/blogs/danaferguson/2017/09/06/new-whistleblower-law-probably-wont-help-gear-up-witnesses/637021001/?cookies=&from=global
Read more by clicking below image