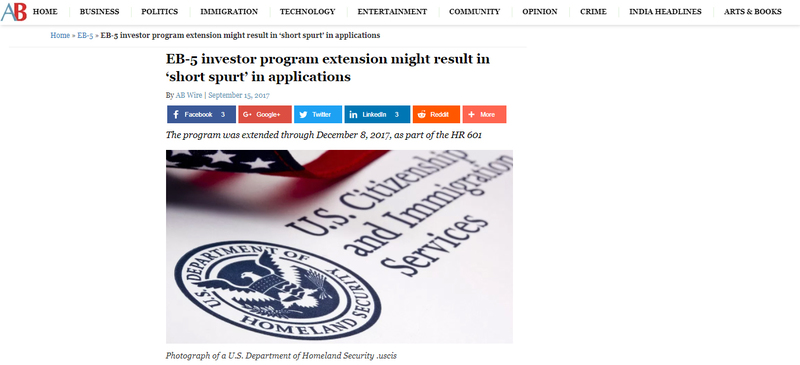 The program was extended through December 8, 2017, as part of the HR 601
The EB-5 visa program, which allows qualified foreign investors green cards, has been extended through December 8, 2017.
The extension of the EB-5 Regional Center Program beyond the end of the federal fiscal year was part of H.R. 601, the "Continuing Appropriation Act." which provided an additional $15.25 million in emergency appropriations for disaster relief. It was signed by President Donald Trump last Friday.
The measure brings some clarity to those investors who are in the process of making investments in the United States, but were held back because of the uncertainties.
Source: https://www.americanbazaaronline.com/2017/09/15/eb-5-investor-program-extension-might-result-short-spurt-applications/
Read more by clicking below image