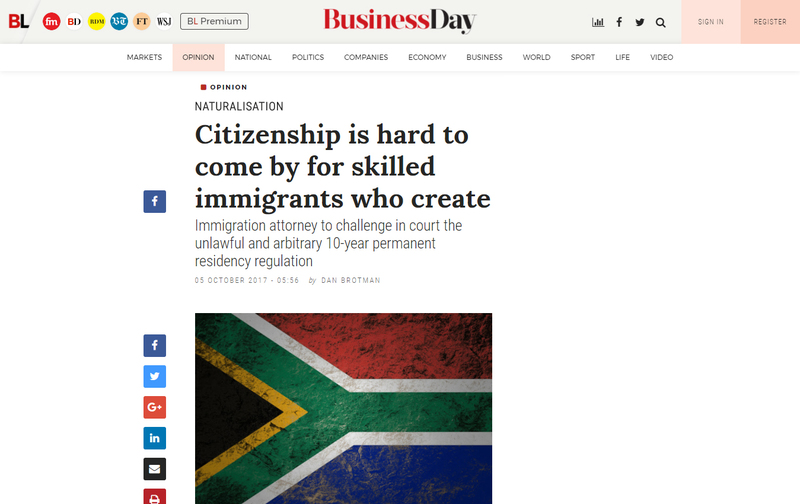 Immigration attorney to challenge in court the unlawful and arbitrary 10-year permanent residency regulation
Almost seven years ago, I arrived in SA as a 24-year-old unemployed university graduate from Israel and the US. I had met my then South African partner while on holiday in Cape Town, and due to the US Defence of Marriage Act, which forbade US citizens from sponsoring same-sex partners for green cards, our only option was for him to sponsor me to move to SA as his life partner on a temporary residence visa.
In 2013, I was granted permanent residence based on "extraordinary skills", which I demonstrated through work, references and publications. I used these skills to launch En-novate, a company I co-founded that takes South African entrepreneurs and business professionals to different parts of the world to look at innovation and how to make local companies more globally competitive and stimulate job creation.
Source: https://www.businesslive.co.za/bd/opinion/2017-10-05-citizenship-is-hard-to-come-by-for-skilled-immigrants-who-create-jobs/
Read more by clicking below image