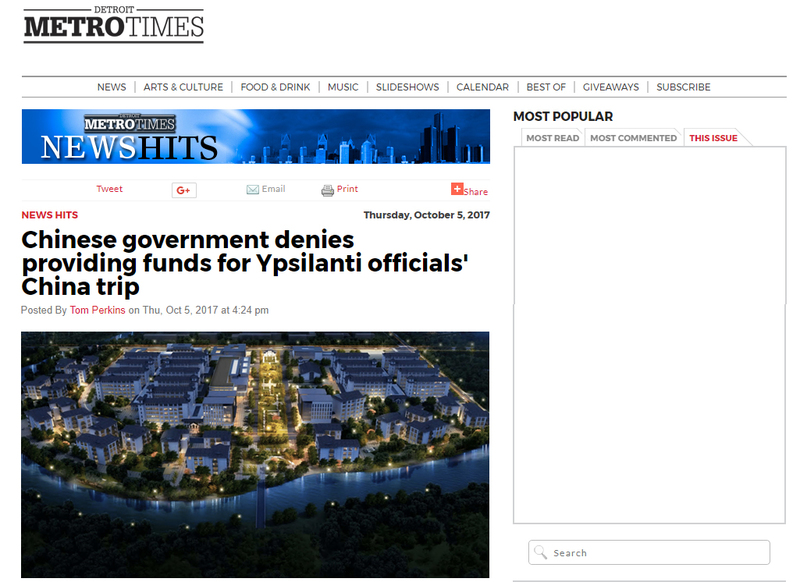 A rendering of the proposed International Village.
The Chinese Consulate in Chicago is denying that it was the funding source for a controversial trip to China for four city of Ypsilanti officials.
"We hereby clarify that the Chinese Consulate General in Chicago knows nothing about and has nothing to do with this trip, and there is no such thing as 'funding the trip,'" Qiwen Shen, a Consulate spokesperson, wrote in an email to Metro Times.
Mayor Amanda Edmonds, mayor pro-tem Nicole Brown, police chief Tony DeGiusti, and economic development director Beth Ernat traveled to China between Sept. 21 and Oct. 2.
Source: https://www.metrotimes.com/news-hits/archives/2017/10/05/chinese-government-denies-providing-funds-for-ypsilanti-officials-china-trip
Read more by clicking below image