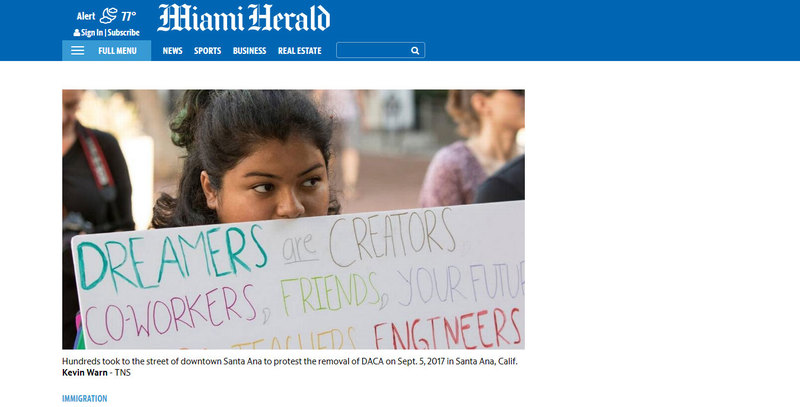 Hundreds took to the street of downtown Santa Ana to protest the removal of DACA on Sept. 5, 2017 in Santa Ana, Calif.
The measures demanded by President Donald Trump to save the young immigrants protected by the Deferred Action for Childhood Arrivals (DACA) program would create another immigration casualty: investor visas that have channeled hundreds of millions of dollars into South Florida development.
The perpetually endangered EB-5 visa — which narrowly escaped death last month when Congress extended it to December, days before it was set to expire — would be eliminated in Trump's proposed immigration reforms.
Source: http://www.miamiherald.com/news/local/immigration/article178546126.html
Read more by clicking below image