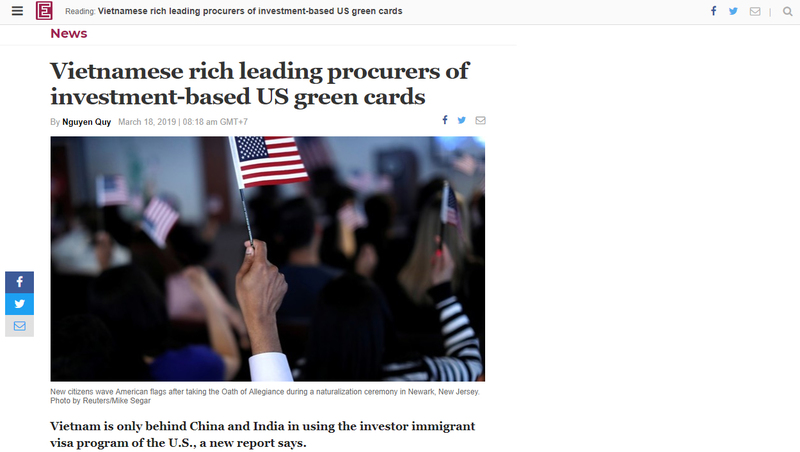 New citizens wave American flags after taking the Oath of Allegiance during a naturalization ceremony in Newark, New Jersey.
Vietnam is only behind China and India in using the investor immigrant visa program of the U.S., a new report says.
Rich Vietnamese people are the most interested in taking advantage of the EB-5 visa program, which allows foreigners to invest in job-creating business or real estate projects in the U.S. in return for obtaining a green card to become lawful permanent residents, the Wall Street Journal reported.
Source: https://e.vnexpress.net/news/news/vietnamese-rich-leading-procurers-of-investment-based-us-green-cards-3895951.html
Read more by clicking below image