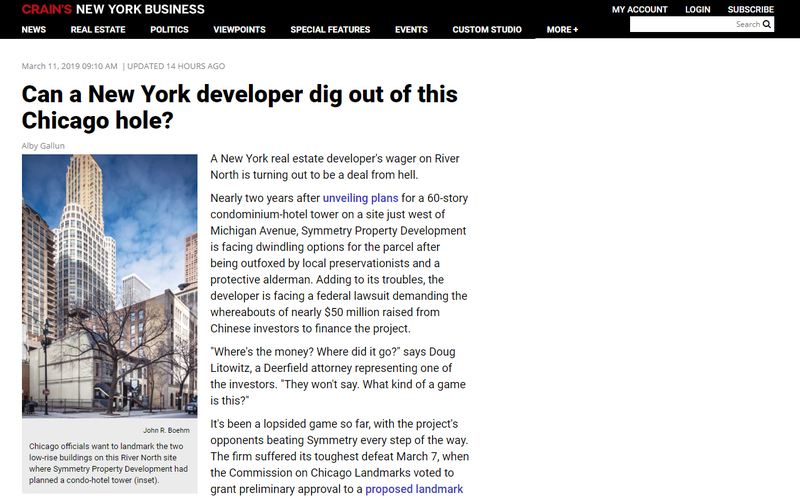 Chicago officials want to landmark the two low-rise buildings on this River North site where Symmetry Property Developmenthad planned a condo-hotel tower (inset).
A New York real estate developer's wager on River North is turning out to be a deal from hell.
Nearly two years after unveiling plans for a 60-story condominium-hotel tower on a site just west of Michigan Avenue, Symmetry Property Development is facing dwindling options for the parcel after being outfoxed by local preservationists and a protective alderman. Adding to its troubles, the developer is facing a federal lawsuit demanding the whereabouts of nearly $50 million raised from Chinese investors to finance the project.
Source: https://www.crainsnewyork.com/real-estate/can-new-york-developer-dig-out-chicago-hole
Read more by clicking below image