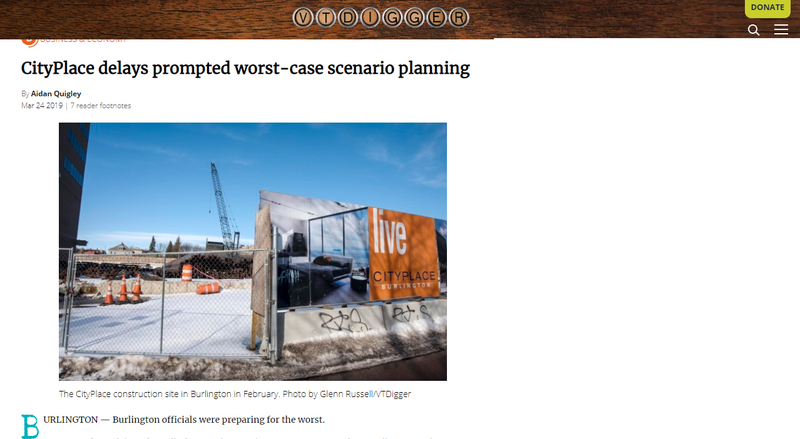 The CityPlace construction site in Burlington in February.
Burlington officials were preparing for the worst.
After months of delays this fall, the CityPlace Burlington site continued to sit idle. By October, mayor Miro Weinberger had taken the unprecedented step of publicly calling for action by the site's developer Don Sinex and the project's majority partner Brookfield Asset Management.
Source: https://vtdigger.org/2019/03/24/cityplace-delays-prompted-unease-among-burlington-officials-residents/
Read more by clicking below image