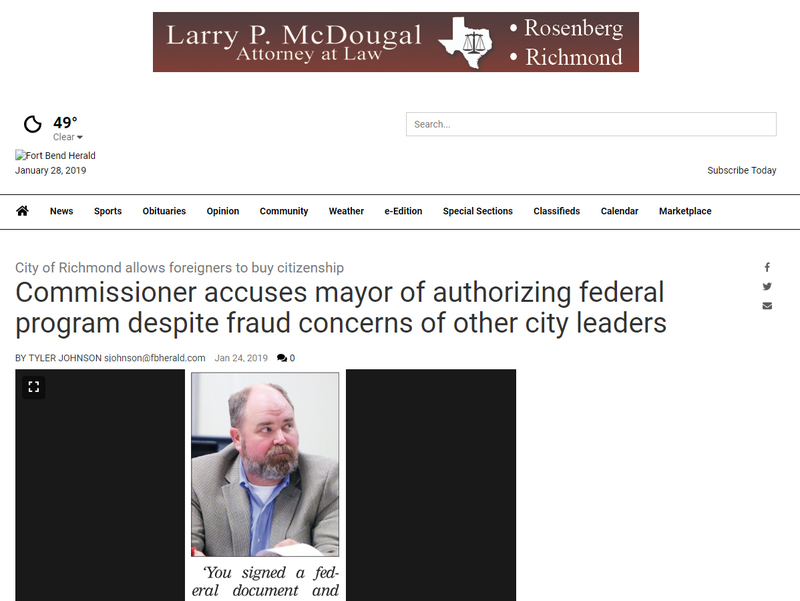 City of Richmond allows foreigners to buy citizenship
During Tuesday's city commission meeting, Richmond Mayor Evalyn Moore was confronted about signing a federal document last fall without the consent of the commission.
Commissioner Josh Lockhart brought it to his colleagues' attention during a discussion about adopting the official city map. He said that on Oct. 3, Mayor Moore signed an EB-5 document, which is an immigrant investor visa program that was created by the Immigration Act of 1990.
Source: http://www.fbherald.com/free/commissioner-accuses-mayor-of-authorizing-federal-program-despite-fraud-concerns/article_0b2826f6-200e-11e9-919d-af5c0c0f7eff.html
Read more by clicking below image