Dear President Trump,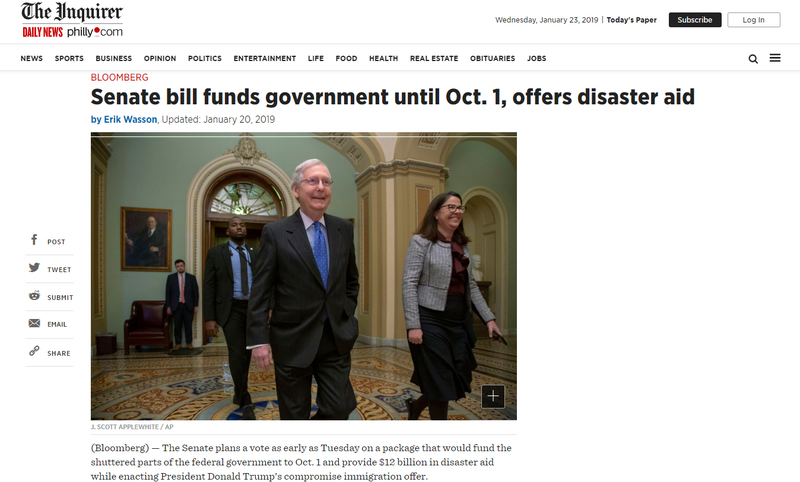 The Senate plans a vote as early as Tuesday on a package that would fund the shuttered parts of the federal government to Oct. 1 and provide $12 billion in disaster aid while enacting President Donald Trump's compromise immigration offer.
The bill is based on seven full appropriations bills already worked out between bipartisan House and Senate negotiators, according to a document obtained by Bloomberg News. In an enticement to Democrats, the amount of disaster aid mirrors an increased House Democratic level rather than the $7.8 billion that House Republicans put forward last year.
Source: http://www.philly.com/politics/nation/senate-donald-trump-mcconnell-shutdown-20190120.html
Read more by clicking below image