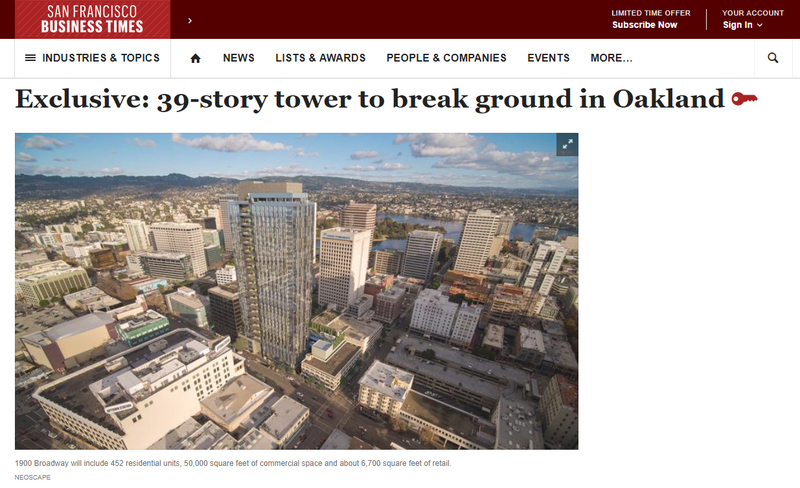 1900 Broadway will include 452 residential units, 50,000 square feet of commercial space and about 6,700 square feet of retail.
Lincoln Property Co. and Behring Cos. have partnered to build the massive mixed-use project at 1900 Broadway.
An ambitious 39-story tower next to Oakland's 19th Street BART Station is poised to break ground.
Construction at 1900 Broadway will kick off in June, with a projected opening date in 2021, developer Lincoln Property Co. and capital partner Behring Cos confirmed.
Source: https://www.bizjournals.com/sanfrancisco/news/2019/01/18/oakland-39-story-tower-lincoln-behring-eb-5.html
Read more by clicking below image