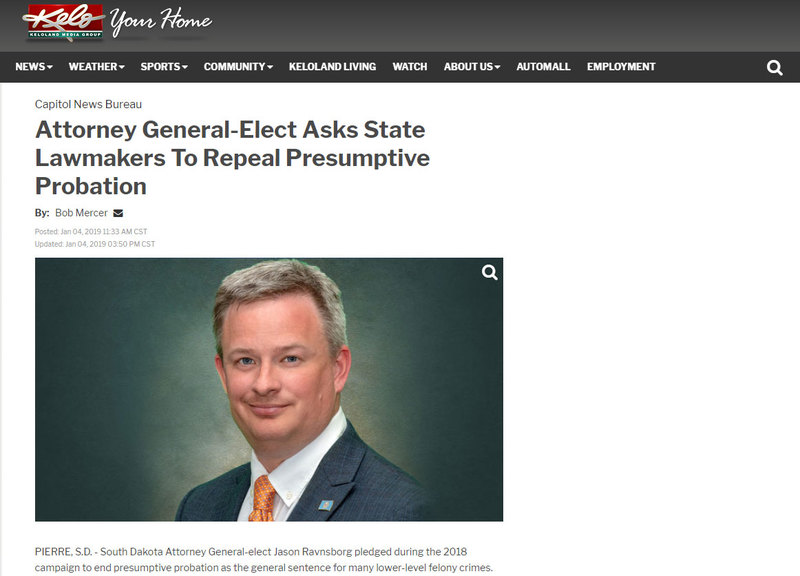 South Dakota Attorney General-elect Jason Ravnsborg pledged during the 2018 campaign to end presumptive probation as the general sentence for many lower-level felony crimes.
Now, as he prepares to take office Saturday, he's trying to deliver on that promise.
On Friday morning, the Legislative Research Council posted on its website a proposal to eliminate one of many provisions in a broad measure that lawmakers passed six years ago.
Source: https://www.keloland.com/news/capitol-news-bureau/attorney-general-elect-asks-state-lawmakers-to-repeal-presumptive-probation/1686627306
Read more by clicking below image