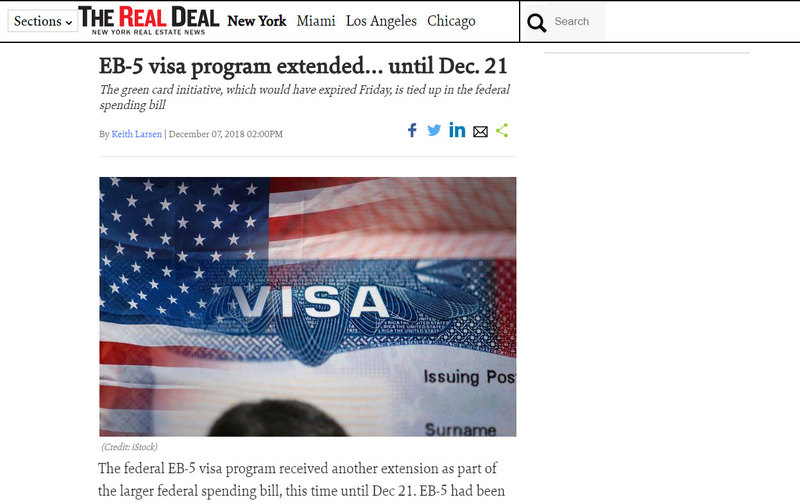 The green card initiative, which would have expired Friday, is tied up in the federal spending bill
The federal EB-5 visa program received another extension as part of the larger federal spending bill, this time until Dec 21. EB-5 had been set to expire on Dec. 7.
Congress now has two weeks to decide whether to extend again or shut down the controversial green card initiative. The program gives foreign investors the opportunity to obtain a green card if they invest at least $500,000 in a project and create at least 10 jobs.
Source: https://therealdeal.com/2018/12/07/eb-5-visa-program-extended-until-dec-21/
Read more by clicking below image