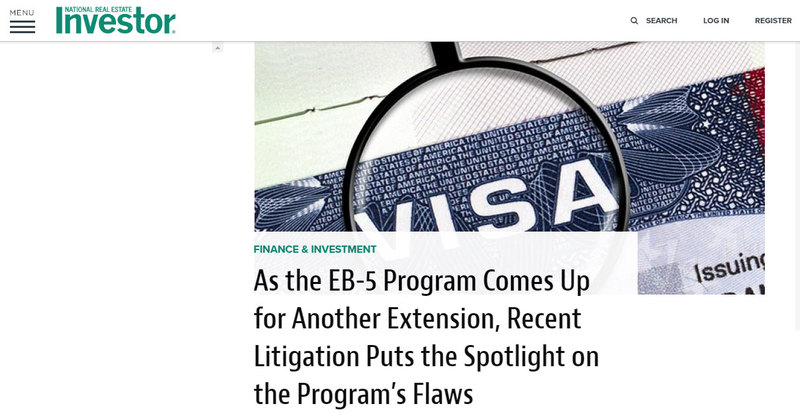 Developers and project managers sometimes misuse EB-5 investors funds, recent court cases show.
As the EB-5 Immigrant Investor program faces another extension deadline, litigation related to alleged fraud is shining a spotlight on the program's flaws.
The EB-5 program allows foreign investors to invest a minimum of $500,000 in a U.S. commercial enterprise in exchange for a visa and, eventually, permanent residency in the U.S. for themselves, their spouse and unmarried children under 21.
Source: https://www.nreionline.com/finance-investment/eb-5-program-comes-another-extension-recent-litigation-puts-spotlight-program-s
Read more by clicking below image