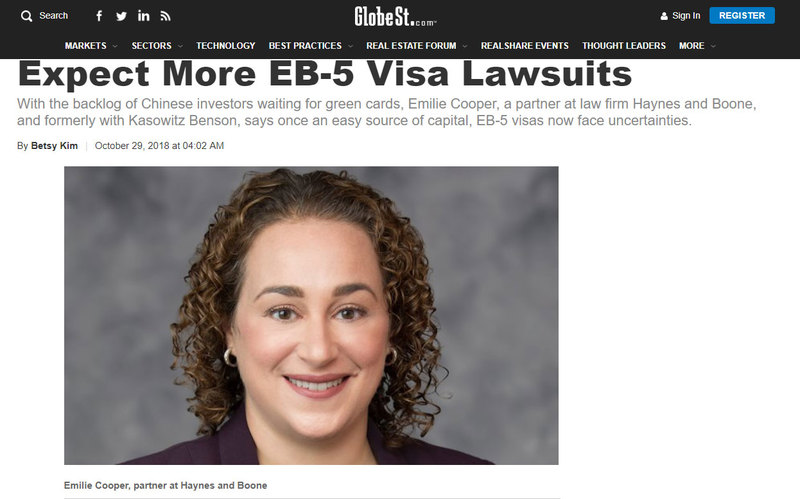 Emilie Cooper, partner at Haynes and Boone
With the backlog of Chinese investors waiting for green cards, Emilie Cooper, a partner at law firm Haynes and Boone, and formerly with Kasowitz Benson, says once an easy source of capital, EB-5 visas now face uncertainties.
The EB-5 program was given an extension to Dec. 7 from its original expiration date of Sept. 20, 2018. But that alone is not going to solve some of its thornier issues—especially with Chinese investors.
Source: https://www.globest.com/2018/10/29/expect-more-eb-5-lawsuits/?slreturn=20180929233648
Read more by clicking below image