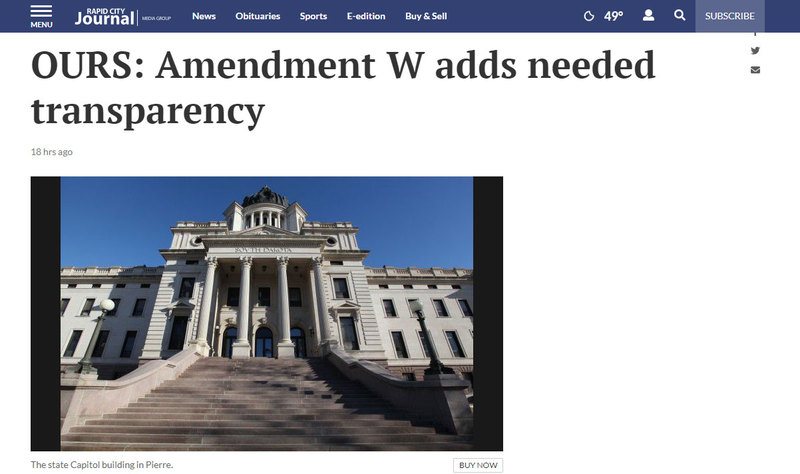 The state Capitol building in Pierre.
For the second time in three years, South Dakotans will have the chance to vote on a ballot measure that would bring a level of accountability to a Legislature that an apparent majority in the state believes is needed.
In 2016, it was Initiated Measure 22 that sought to establish a five-member ethics commission that could investigate corruption in state government. It also sought limits on gifts that lobbyists could bestow on lawmakers.
Source: https://rapidcityjournal.com/opinion/editorial/ours-amendment-w-adds-needed-transparency/article_217c178c-2957-572e-a99a-2b5777bdc06c.html
Read more by clicking below image