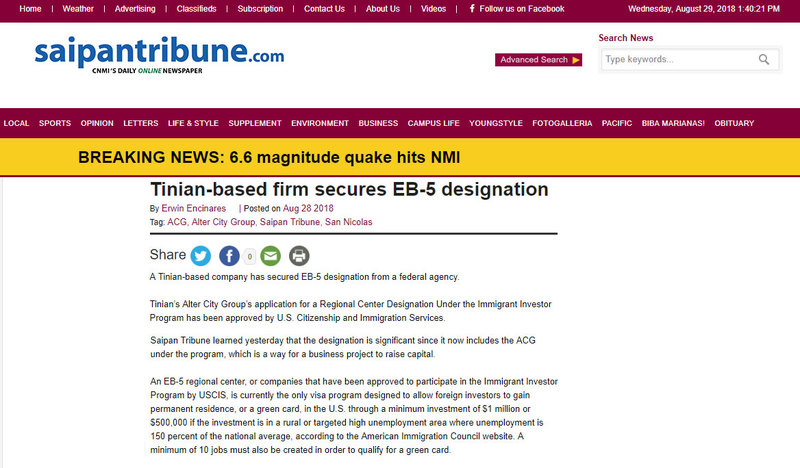 A Tinian-based company has secured EB-5 designation from a federal agency.
Tinian's Alter City Group's application for a Regional Center Designation Under the Immigrant Investor Program has been approved by U.S. Citizenship and Immigration Services.
Saipan Tribune learned yesterday that the designation is significant since it now includes the ACG under the program, which is a way for a business project to raise capital.
Source: https://www.saipantribune.com/index.php/tinian-based-firm-secures-eb-5-designation/
Read more by clicking below image