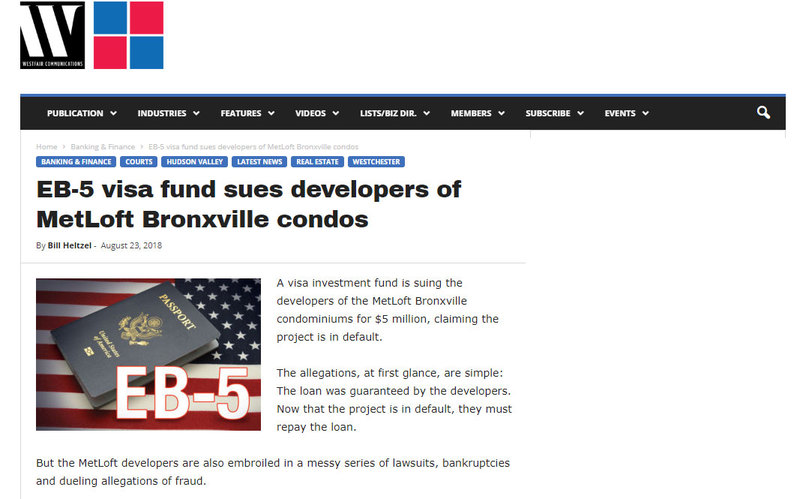 A visa investment fund is suing the developers of the MetLoft Bronxville condominiums for $5 million, claiming the project is in default.
The allegations, at first glance, are simple: The loan was guaranteed by the developers. Now that the project is in default, they must repay the loan.
But the MetLoft developers are also embroiled in a messy series of lawsuits, bankruptcies and dueling allegations of fraud.
Source: https://westfaironline.com/106079/eb-5-visa-fund-sues-developers-of-metloft-bronxville-condos/
Read more by clicking below image