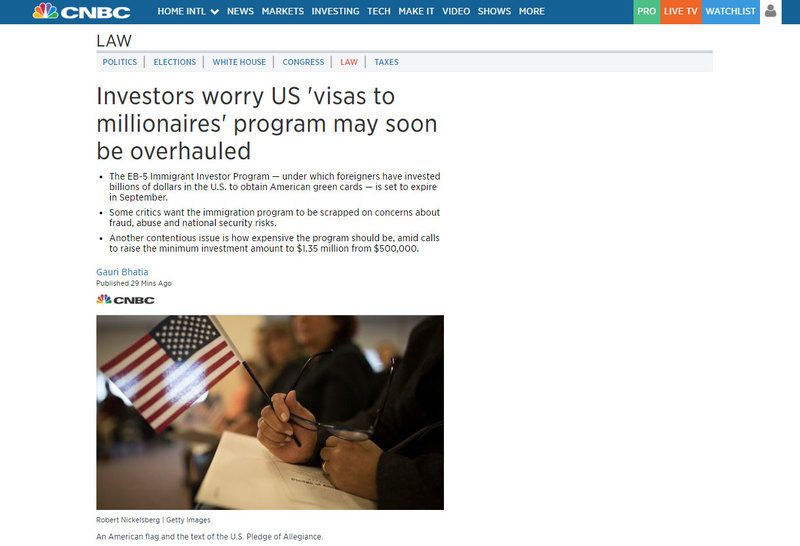 The EB-5 Immigrant Investor Program — under which foreigners have invested billions of dollars in the U.S. to obtain American green cards — is set to expire in September.
Some critics want the immigration program to be scrapped on concerns about fraud, abuse and national security risks.
Another contentious issue is how expensive the program should be, amid calls to raise the minimum investment amount to $1.35 million from $500,000.
Source: www.cnbc.com/2018/07/30/eb-5-investors-worry-us-visas-to-millionaires-may-soon-be-overhauled.html
Read more by clicking below image