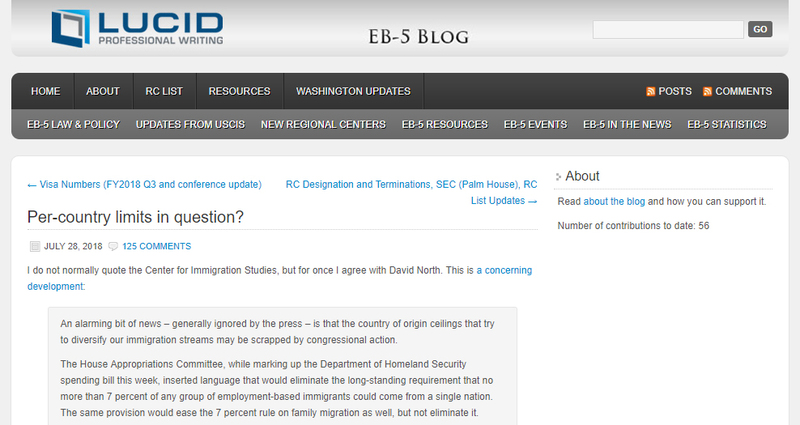 I do not normally quote the Center for Immigration Studies, but for once I agree with David North. This is a concerning development:
An alarming bit of news – generally ignored by the press – is that the country of origin ceilings that try to diversify our immigration streams may be scrapped by congressional action.
The House Appropriations Committee, while marking up the Department of Homeland Security spending bill this week, inserted language that would eliminate the long-standing requirement that no more than 7 percent of any group of employment-based immigrants could come from a single nation.
Source: https://blog.lucidtext.com/2018/07/28/per-country-limits-in-question/
Read more by clicking below image