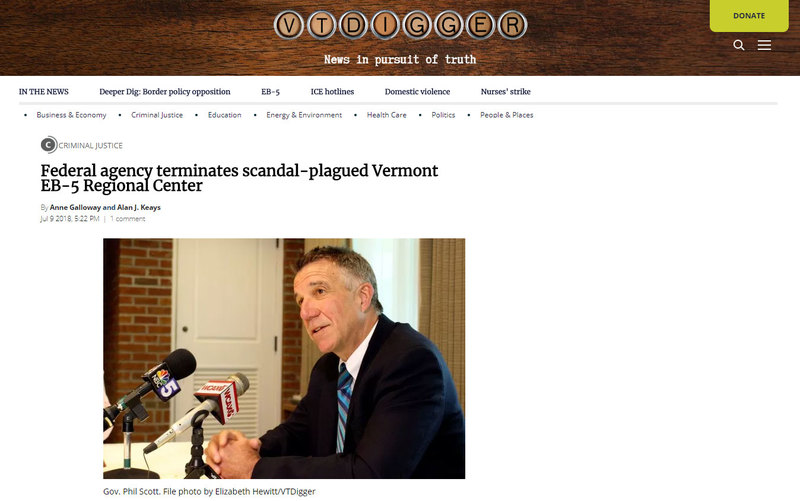 It's official: The federal government has terminated the Vermont EB-5 Regional Center.
The U.S. Citizenship and Immigration Services notified state officials on July 3 that the program must be shut down immediately.
It intended to terminate the center. In August 2017, Gov. Phil Scott asked the federal agency to consider a gradual wind down of the program.
Source: https://vtdigger.org/2018/07/09/federal-agency-terminates-vermont-eb-5-regional-center/
Read more by clicking below image