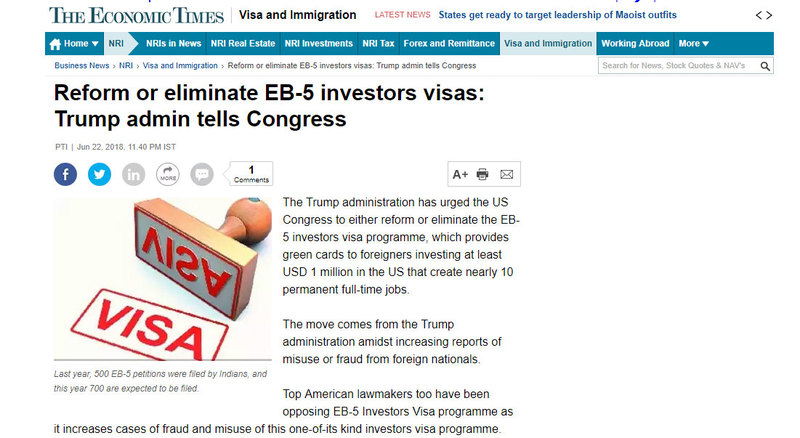 The Trump administration has urged the US Congress to either reform or eliminate the EB-5 investors visa programme, which provides green cards to foreigners investing at least USD 1 million in the US that create nearly 10 permanent full-time jobs.
The move comes from the Trump administration amidst increasing reports of misuse or fraud from foreign nationals.
Top American lawmakers too have been opposing EB-5 Investors Visa programme as it increases cases of fraud and misuse of this one-of-its kind investors visa programme.
Source: https://economictimes.indiatimes.com/nri/visa-and-immigration/reform-or-eliminate-eb-5-investors-visas-trump-admin-tells-congress/articleshow/64704161.cms
Read more by clicking below image