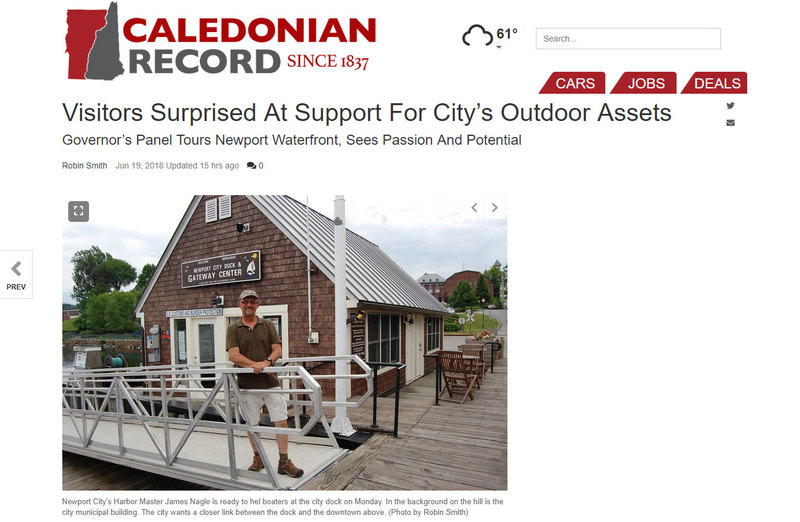 Governor's Panel Tours Newport Waterfront, Sees Passion And Potential
A committee of business leaders and community groups formed by Gov. Phil Scott to explore the value of outdoor recreation to Vermont's economy found a lot to like in Newport City on Monday.
The steering committee of the Vermont Outdoor Recreation Economic Collaborative toured the city's existing trails, bike paths, parks and boardwalk, saw the potential of Bluffside Farm and watched thundershowers roll in over the city dock at Lake Memphremagog at the Gateway Center.
Source: http://www.caledonianrecord.com/news/visitors-surprised-at-support-for-city-s-outdoor-assets/article_c499af4e-f97d-5bac-bf9d-02c5d56922f5.html
Read more by clicking below image