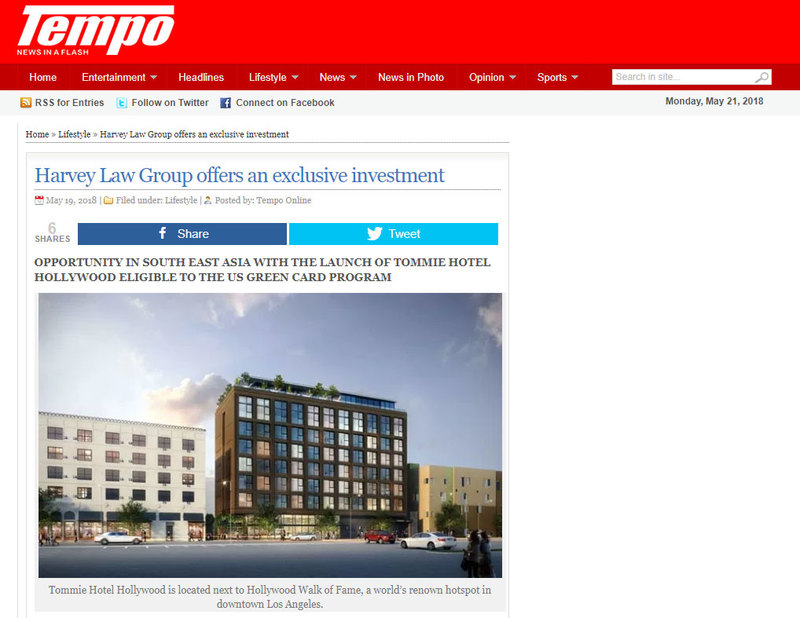 Oppurtunity in South East Asia with the launch of Tommie Hotel Hollywood eligible to the US green card program
Tommie Hotel Hollywood is located next to Hollywood Walk of Fame, a world's renown hotspot in downtown Los Angeles.
A vibrant eight-story full-service boutique hotel has situated itself onto one of America's busiest tourist district. The brand-new micro-lifestyle development is within walking distance to commercial and leisure destinations such as the Hollywood, Highland Entertainment Center, and Los Angeles nightlife scene.
Source: http://tempo.com.ph/2018/05/19/harvey-law-group-offers-an-exclusive-investment/
Read more by clicking below image