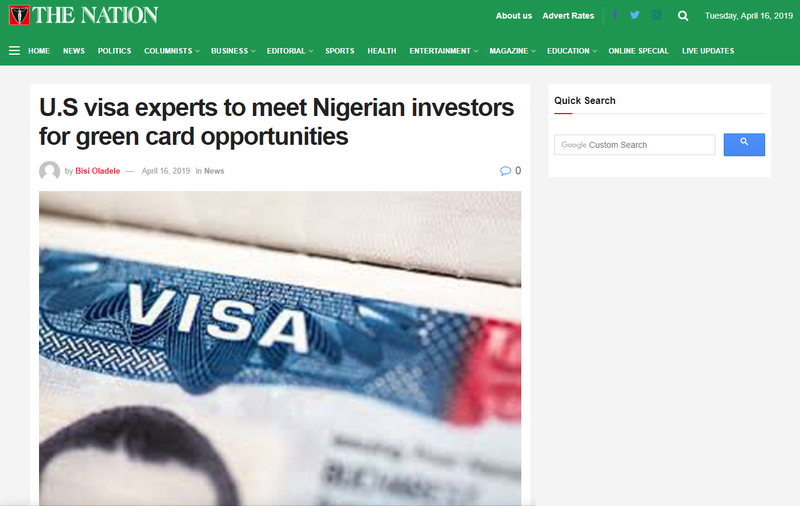 A team of experts in United States (U.S) visa for investors will be in Nigeria to meet investors wishing to migrate to the U.S through green card.
The experts will address intending migrants at a seminar organised by Brandleys International Nigeria Limited (BIL) later this month in Lagos in conjunction with the U.S-based MCFI.
The seminar, which will hold at the Sheraton Hotels, Ikeja, on April 27 and 28, will focus mainly on EB-5 US visa.
Source: https://thenationonlineng.net/u-s-visa-experts-to-meet-nigerian-investors-for-green-card-opportunities/
Read more by clicking below image