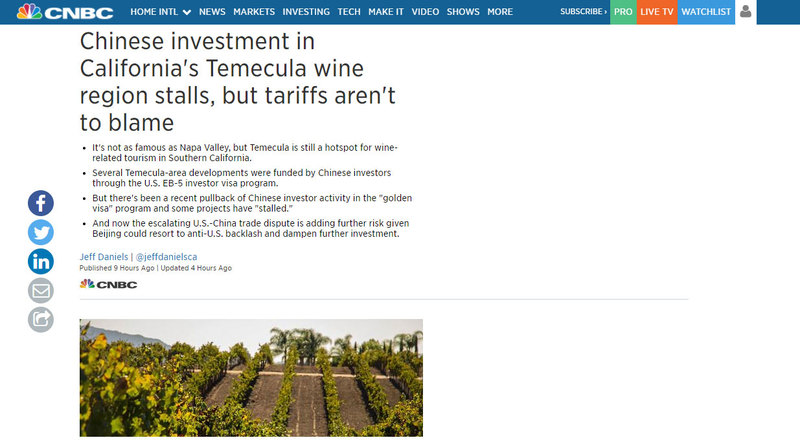 It's not as famous as Napa Valley, but Temecula is still a hotspot for wine-related tourism in Southern California.
Several Temecula-area developments were funded by Chinese investors through the U.S. EB-5 investor visa program.
But there's been a recent pullback of Chinese investor activity in the "golden visa" program and some projects have "stalled."
And now the escalating U.S.-China trade dispute is adding further risk given Beijing could resort to anti-U.S. backlash and dampen further investment.
Source: https://www.cnbc.com/2018/04/13/chinese-investment-in-californias-temecula-wine-region-stalls.html
Read more by clicking below image