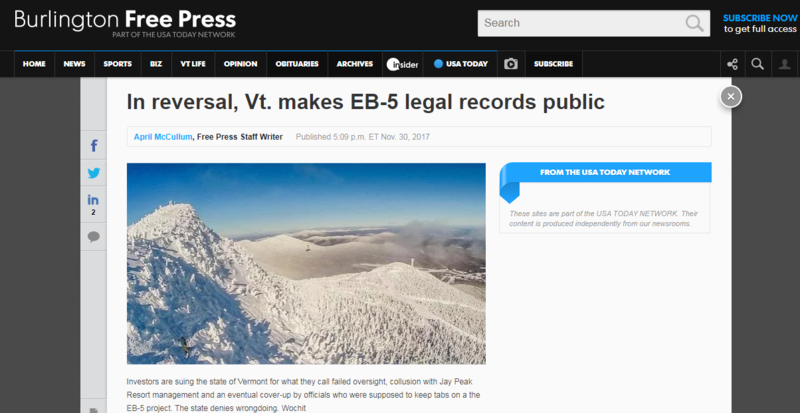 Vermont officials have agreed to disclose details of two legal contracts related to the EB-5 program.
In response to a public records appeal from the Burlington Free Press, state officials dropped their prior argument that the contracts were related to EB-5 fraud litigation and therefore exempt from public disclosure.
Rebecca Kelley, a spokeswoman for Gov. Phil Scott, said the governor's office called for the release of the documents after learning of the Free Press public records request.
Source: http://www.burlingtonfreepress.com/story/news/politics/government/2017/11/30/reversal-vt-makes-eb-5-legal-records-public/905250001/?from=global&sessionKey=&autologin=
Read more by clicking below image