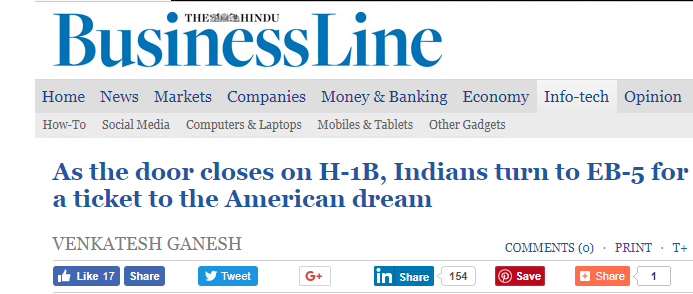 As the noose tightens around H-1B visas, the EB-5 visas, which grant US citizenship within 18 months, are turning out to be the most favoured ones, though they come at a whopping cost of over ?3 crore.
But that has not deterred those who want to get them, with a few people even selling their assets such as land to pay the fee.
With an EB-5 visa, the investor, spouse and two unmarried children under the age of 21 are given US citizenship status.
Source: http://www.thehindubusinessline.com/info-tech/as-the-door-closes-on-h1b-indians-turn-to-eb5-for-a-ticket-to-the-american-dream/article9928305.ece
Read more by clicking below image