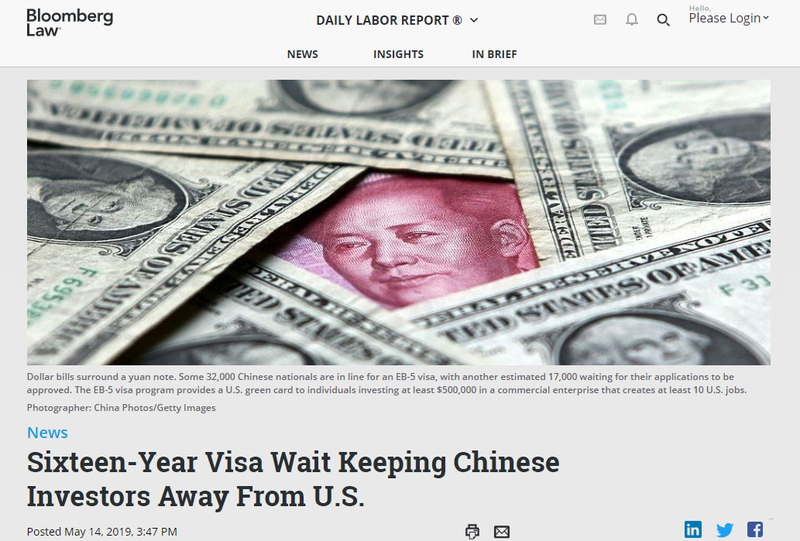 Dollar bills surround a yuan note. Some 32,000 Chinese nationals are in line for an EB-5 visa, with another estimated 17,000 waiting for their applications to be approved. The EB-5 visa program provides a U.S. green card to individuals investing at least $500,000 in a commercial enterprise that creates at least 10 U.S. jobs.
Chinese national applying today for a U.S. immigrant investor visa may not get one until 2035 at the earliest.
With more than 34,000 applicants in line for the roughly 10,000 EB-5 visas available each year—not counting the nearly 39,000 whose applications haven't yet been approved—the average wait isn't much better for the handful of other countries facing backlogs.
Read more by clicking below image