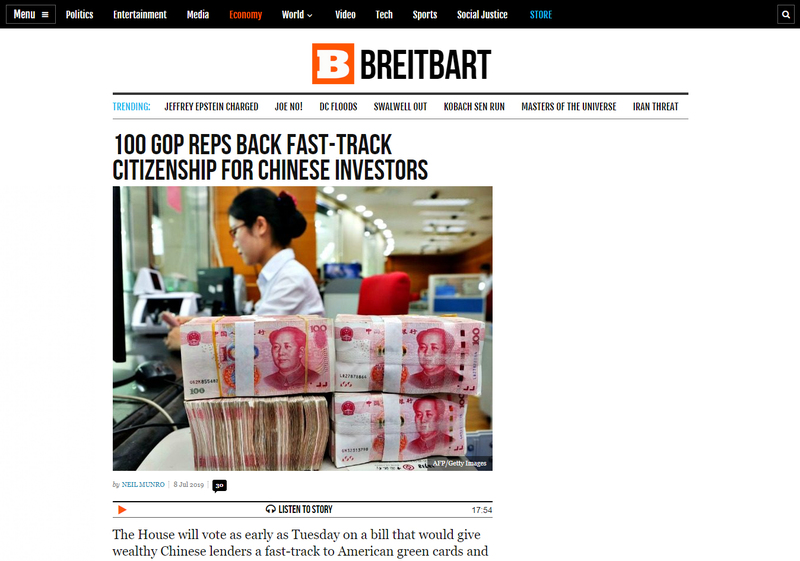 The House will vote as early as Tuesday on a bill that would give wealthy Chinese lenders a fast-track to American green cards and citizenship.
Democratic Rep. Zoe Lofgren's bill — The Fairness for High Skilled Immigrants Act of 2019 — is co-sponsored by more than 100 GOP legislators, and it helps Chinese lenders by eliminating the pro-diversity rules in the EB-5 "Golden Visa" program.
The EB-5 program awards almost 10,000 green cards each year to foreigners who lend money to U.S. investors.
Source: https://www.breitbart.com/economy/2019/07/08/100-gop-reps-back-fast-track-citizenship-for-chinese-investors/
Read more by clicking below image