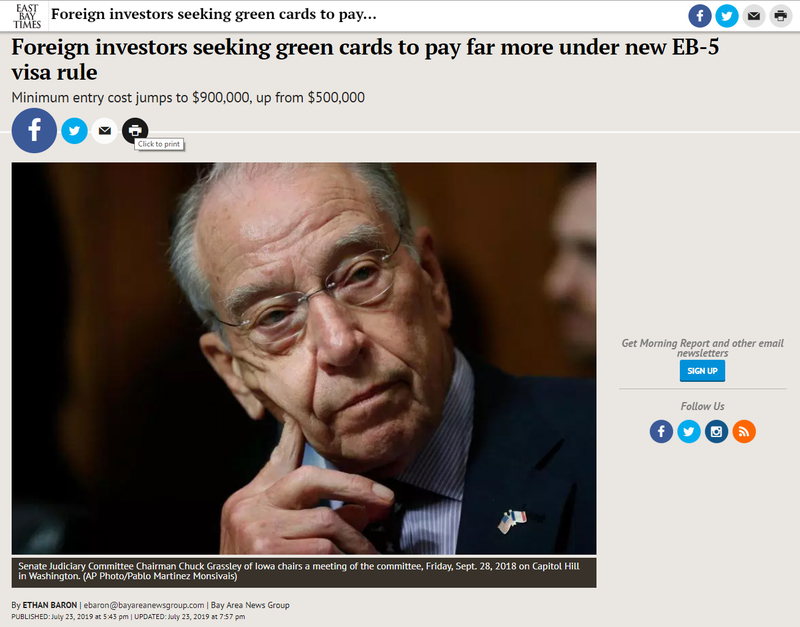 Senate Judiciary Committee Chairman Chuck Grassley of Iowa chairs a meeting of the committee, Friday, Sept. 28, 2018, on Capitol Hill in Washington.
A U.S. visa that awards green cards to foreign investors will require a much larger investment under new rules released today and slated to take effect Nov. 21.
Foreign citizens are already contacting immigration lawyers about getting their EB-5 investor visa applications in before the new rules impose higher costs, but once the rules are in place, EB-5 investments will drop and fewer jobs will be created through the program, an immigration lawyer said.
Read more by clicking below image