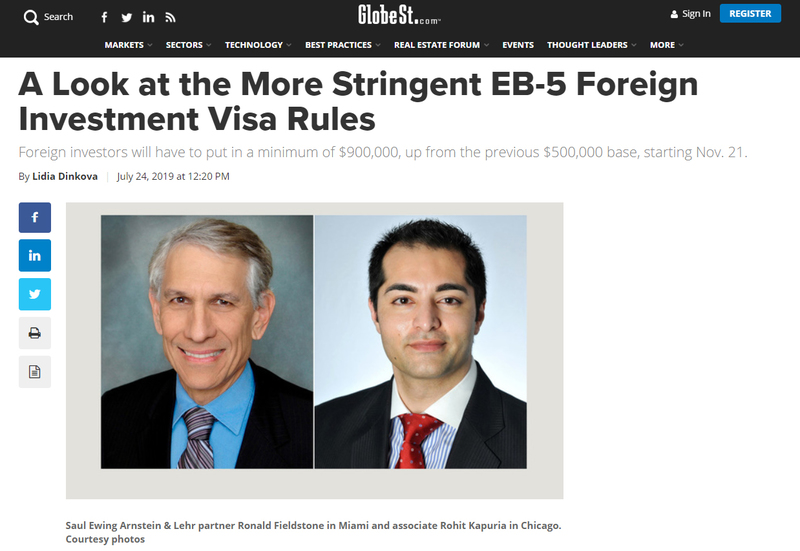 Saul Ewing Arnstein & Lehr partner Ronald Fieldstone in Miami and associate Rohit Kapuria in Chicago.
Foreign investors will have to put in a minimum of $900,000, up from the previous $500,000 base, starting Nov. 21.
The Trump administration on Wednesday rolled out stringent new EB-5 rules that nearly double the amount foreigners must invest and raise other thresholds, making it harder for immigrants and projects to qualify under the federal visa program.
Source: https://www.globest.com/2019/07/24/trump-administration-rolls-out-more-stringent-eb-5-foreign-investment-visa-rules-298-4034/
Read more by clicking below image