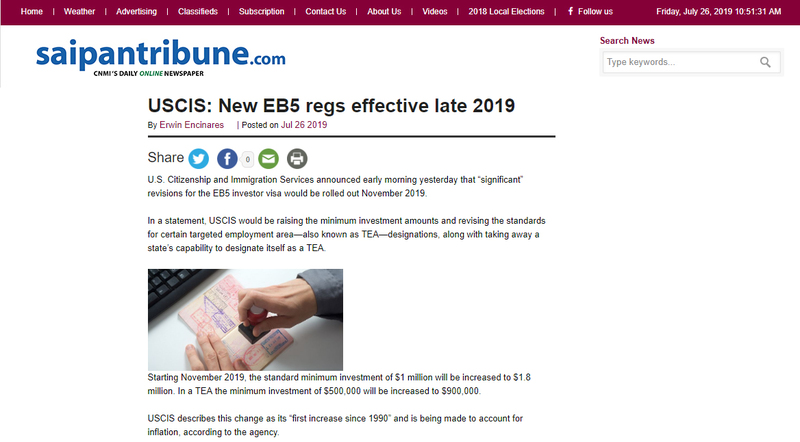 U.S. Citizenship and Immigration Services announced early morning yesterday that "significant" revisions for the EB5 investor visa would be rolled out November 2019.
In a statement, USCIS would be raising the minimum investment amounts and revising the standards for certain targeted employment areas—also known as TEA—designations, along with taking away a state's capability to designate itself as a TEA.
Starting in November 2019, the standard minimum investment of $1 million will be increased to $1.8 million. In a TEA the minimum investment of $500,000 will be increased to $900,000.
Source: https://vtdigger.org/2018/08/09/lawyer-ex-jay-peak-owner-penned-self-serving-letter-before-fraudulent-sale/
Read more by clicking below image