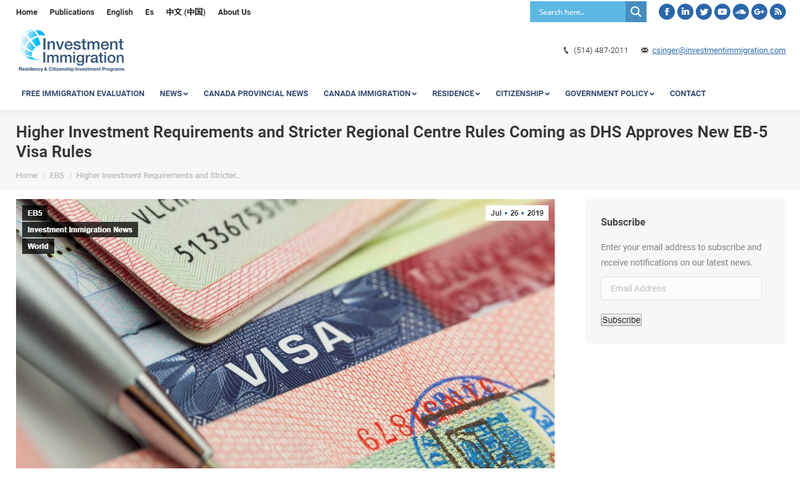 The Department of Homeland Security (DHS) has published the final rules modifying the US EB-5 visa program.
The initial Notice of Proposed Rule making (NPRM) was first published in the Federal Register on January 13, 2017.
The changes will take effect from November 21, 2019, and will see the most important changes to the EB-5 visa program in nearly 30 years.
Source: https://www.investmentimmigration.com/higher-investment-requirements-and-stricter-regional-centre-rules-coming-as-dhs-approves-new-eb-5-visa-rules/
Read more by clicking below image